Hi,
i tried to set up sth like described here:
https://www.softether.org/4-docs/1-manu ... Permission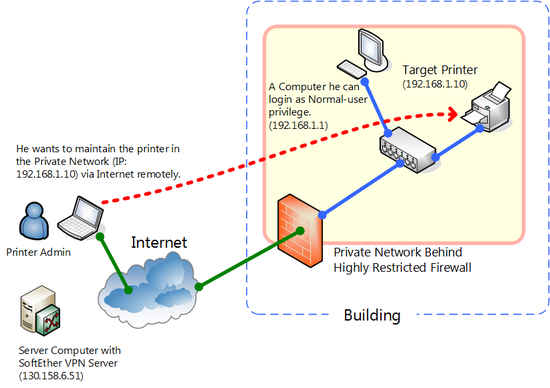 basically i would like to have access to a small webserver in my LAN via the internet.
My router(GigaCube)/provider does not allow to open any ports (which is not good practice anyways) and that includes setting up a vpn server at home.
So i found that openvpn cloud has a small vpn (3 clients) for free.
My idea is to setup a raspberry pi to run the vpn bridge with SecureNAT.
Since my pi does not have a monitor, i am trying to setup everything via vpncmd.
The goal is to basically have a pi that needs the vpn connection and can be installed at any lan and is ready to go.
So dhcp and all the local stuff is setup dynamically.
Did anyone do this before?
I get confused with the different terms that openvpn and softether uses.
Sorry for that!