Hi everyone,
First of all,
I have set up a Layer-2 VPN just like this one: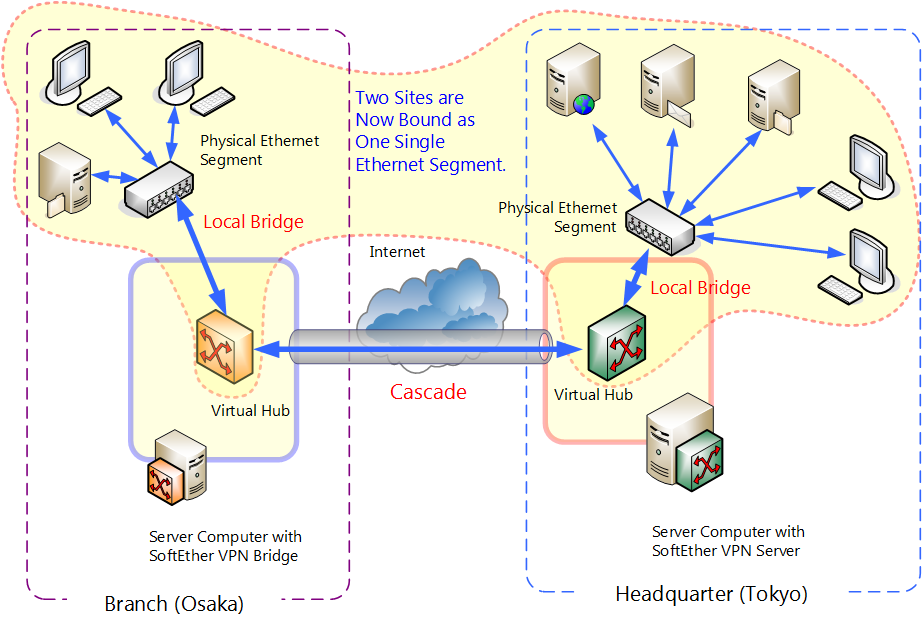 So far everything is working as expected, but I noticed that the maximum TCP connections for the Cascade Connection is 2. I tried to increase it both from
vpncmd
using
CascadeDetial
and from the Windows Server Manager GUI. But after reconnecting the available -and used- TCP connections are still only 2. From the Windows GUI I can access "Advanced Setting of Communication" for the Cascade Connection and verify that Number of TCP Connections is 8, altough the setting is not currently having effect.
Is this the expected behaviour? Is it possible to increase the number of TCP connections in other way?
PS. I'm using Ver 4.29, Build 9680, rtm
Tanks in advance,
David