Noone has ever gotten this to work? The article at
https://www.softether.org/4-docs/2-howt ... uter_Setup
seems lacking, even though the Cisco solution is boasted as the best solution.
AFAIK, the L2TP tunnel should be terminated to a virtual HUB as per the diagram, even if connecting with a L2TP device?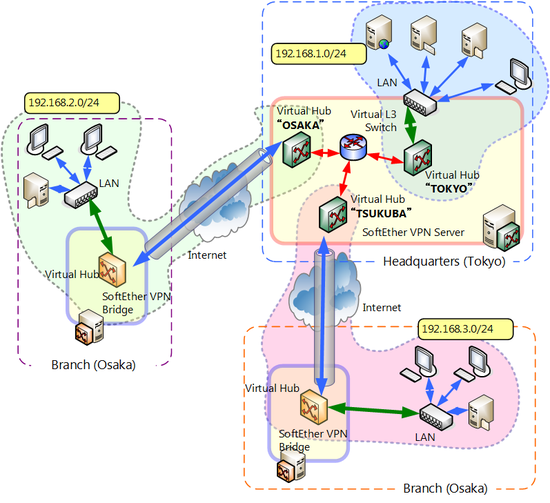 I don't see that there is an IP to assign to the L2TP device/tunnel in the Virtual Layer 3 Switch for the remote site.
Also, I don't see what ethernet device the Local Bridge should connect to for the remote site (Osaka in the diagram)
Any hints would be appreciated.
I have read all of the documentation on this without finding any good solution.